COMPLETE THE REQUEST FORM AND WE'LL SEND YOU YOUR DIGITAL KIT
The Microsoft Certified Educator (MCE) Exam is a professional development program that bridges the gap between technology skills and innovative teaching. Educators holding a MCE certification can prove they have the skills needed to provide rich, customized learning experiences for their students that incorporate critical 21st century skills using Microsoft tools.
MCE Digital Kit Contents:
Full-size classroom poster
MCE Datasheet
Exam objectives
Link to Microsoft Certified Educator website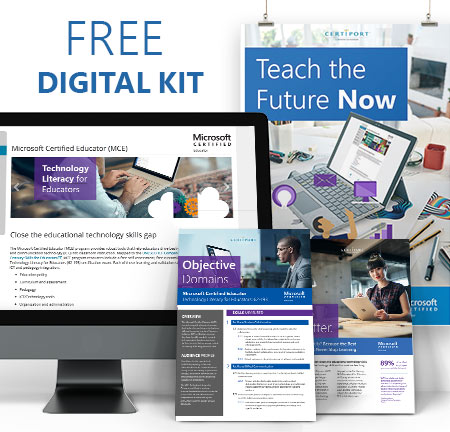 MCE Ensures your teaching skills are as current as the technology you use.